Lost my phone last Saturday and I was really hoping I could post the store's CCTV footage but I can't find a converter for .264 files (well I did but all were free trial versions and would convert only the first 3 minutes or 20% of the video)!

Anyway, I must have looked pretty bad when it happened 'cause right after scolding me that I was careless (blah blah blah) and stuff, Aj said that I should stop sulking and he'll just buy me a new phone.

So he did!!!

Meet Noah. Thank you Arkim for the name! ("Noah kase Arc." Get it?)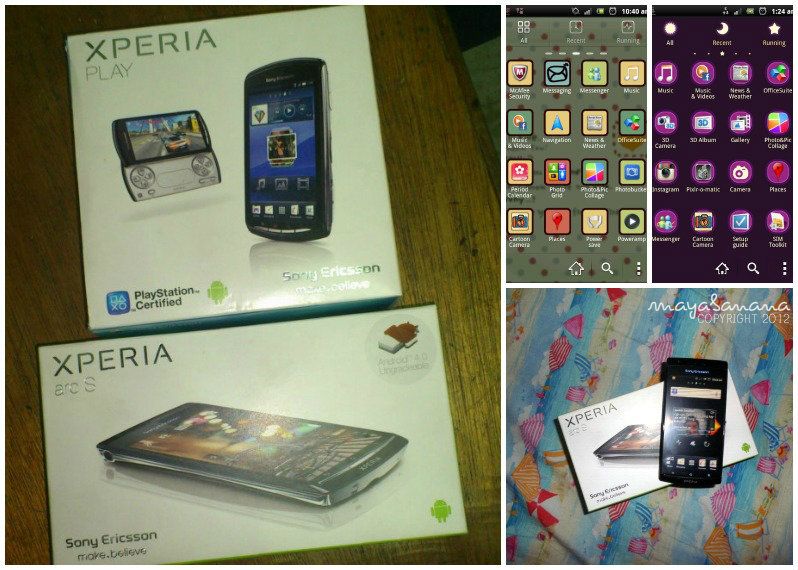 L-R, T-B: First photo I took (Aj bought Xperia Play). Customize (everything!) to you heart's desire. Noah (Photo: GE digicam)!