Food trip: Tuding's
11:00:00 PM
*Along Muntinlupa National Road, across PNB, if you're familiar with Kaibigan Bakery then you won't miss it.

Not really a food trip because we eat here maybe three to four times a week. We usually just buy take-outs for dinner since I'm too lazy to cook and Aj doesn't trust my cooking abilities that much. I'm kidding, he thinks I'm a pro! But seriously, it's more practical for us than to cook at home.

Anyway, Tuding's porkchop is Aj's go-to food when he's famished. No second thoughts. Our usual order: one **porkchop, one *longganisa, extra rice, extra fried egg, plus all the condiments they have (ketchup, vinegar, soy sauce, chili powder).

We seldom dine there because:


Julian's waiting at home,
the place is usually full,
we get there at around 10:30 PM-ish, just right about their closing time, and
the place is usually very humid and hot.
Their take-out containers now have their logo!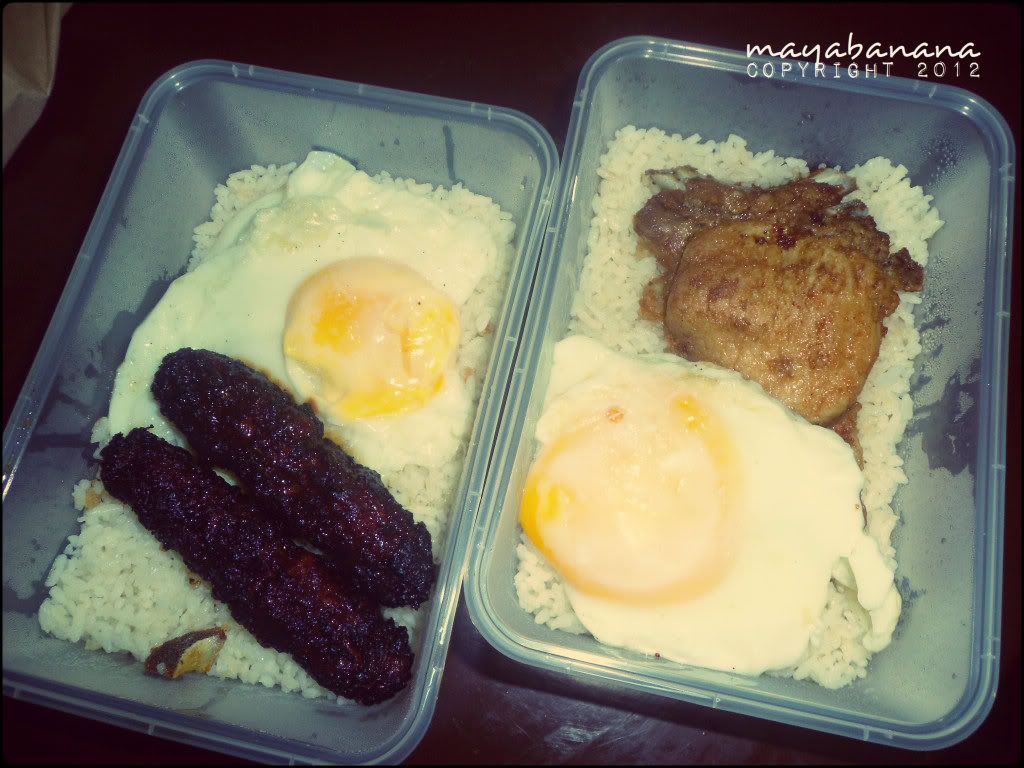 *Longganisa: 2 pieces skinless longganisa, one fried egg, fried rice
** Pork chop: one pork chop, one fried egg, fried rice
140++ pesos for everything (plus the extra fried rice and egg). Not bad at all. Very affordable if you ask me. That's why a lot of people eat here. I've never seen the place empty.
The only thing I don't like about the food would be the rice. I like mine soft and sticky and not too greasy, theirs is a little tough and grainy. But you can ask them not to overcook the pork chop or if you want your longganisa a little bit burnt, or your eggs well done.
Oh and one last thing, their one and only restroom isn't that nice.
Cost: around 55 pesos for a meal
Yummyness: 7 out of 10
Yucky meter: Eeky comfort room, usually full, no AC.