Food trip: Salazar's Hopia (monggo)
11:00:00 PM
*Somewhere in Binondo!
I think our Mom has any (or a combination) of the following:
serious hoarding problem
hopia lover
panic buyer
*I remember several years ago, she bought bags of Bread Pan at Puregold in San Pedro for a couple of days straight.
Oh well. I can't blame her for buying a lot of Salazar's hopia. They are delicious: the monggo filling is creamy and smooth (free of lumps) and the crust's thickness is just right and not too flaky nor soggy. Perfect with a cup of hot coffee.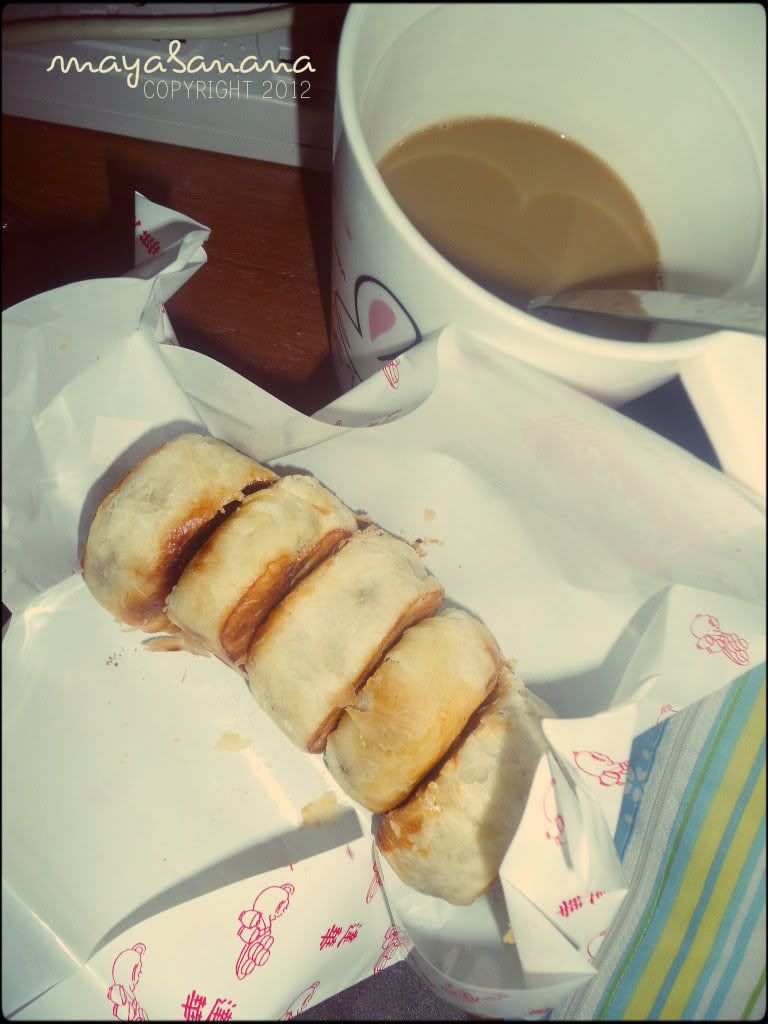 Best paired with a (big) cup of hot coffee.