Happy Birthday Euke Lele!
10:00:00 PM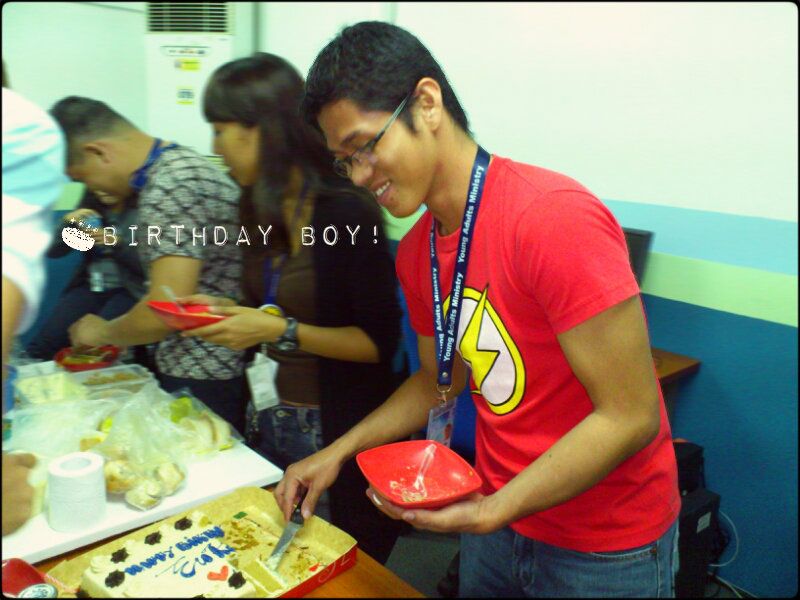 Euke's 24th birthday + MSG party = happy bellies!
We were swamped with different activities (and televenovela-inspired-slash-PBBTeens kind of stuff) this June so we had so little time to prepare for a potluck this month but that didn't stop us from having a good time, stuffed mouths, and happy tummies today! The original plan was to bring MSG laden food (junk food, processed food, the likes) but it turned out to be a semi-breakfast meeting/date/celebration/event as well.
Bread, liver spread, instant stir-fry noodles, cake, egg salad, and ice cream! Yum!
Hello A-Plus peeps! I was too busy filling my plate with food so I got to snap a few photos only. Here you go! And the
video's here
! Til next potluck! Advanced happy birthday Euke Lele!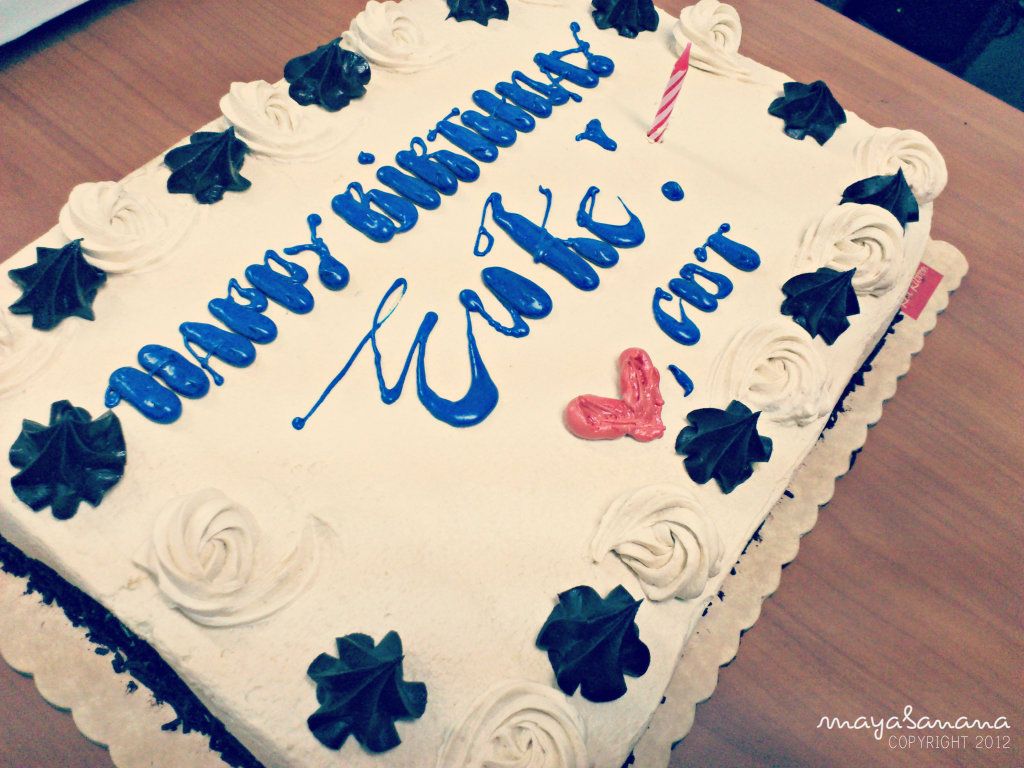 Resident cake in in A-Plus!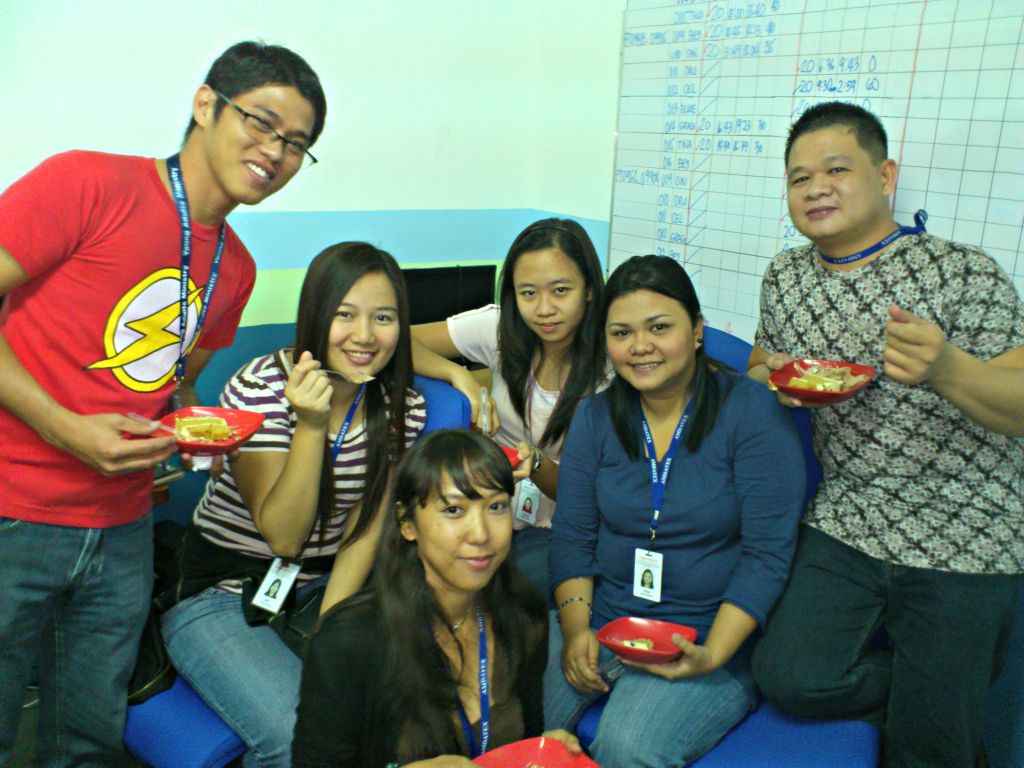 Birthday boy / Bey / Ms. Maggie / Tiny / Din / Andoy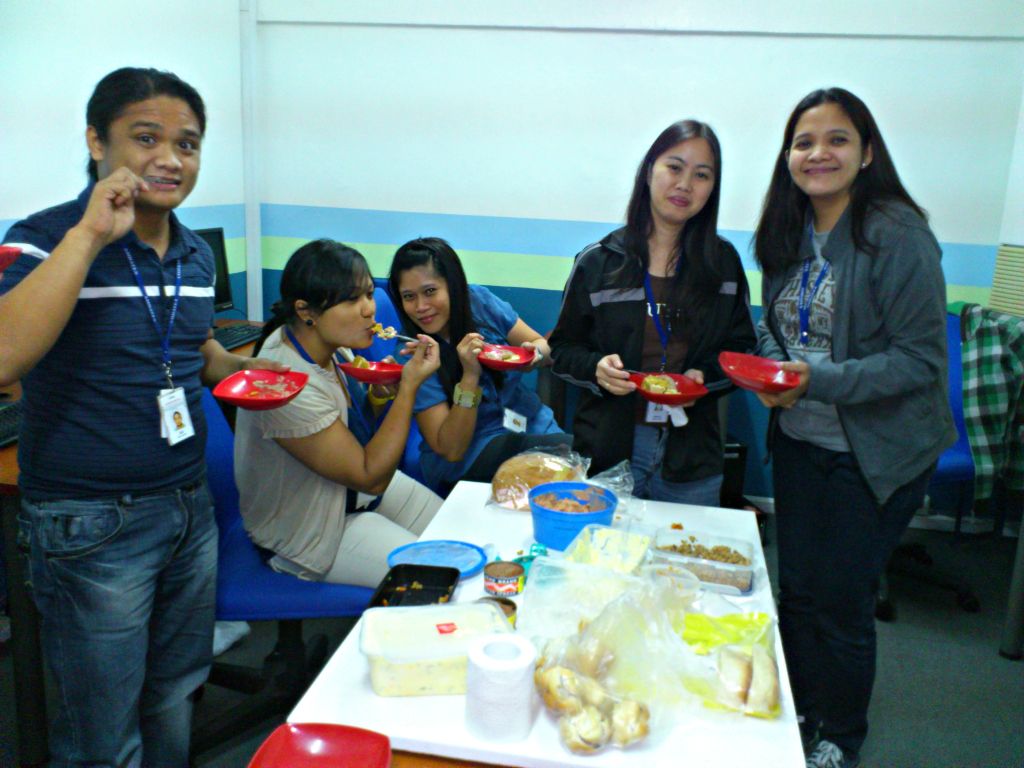 Jes / Jen / Jorlie / Ms. Maricel (the newest member of our potluck group!) / Mommy Grace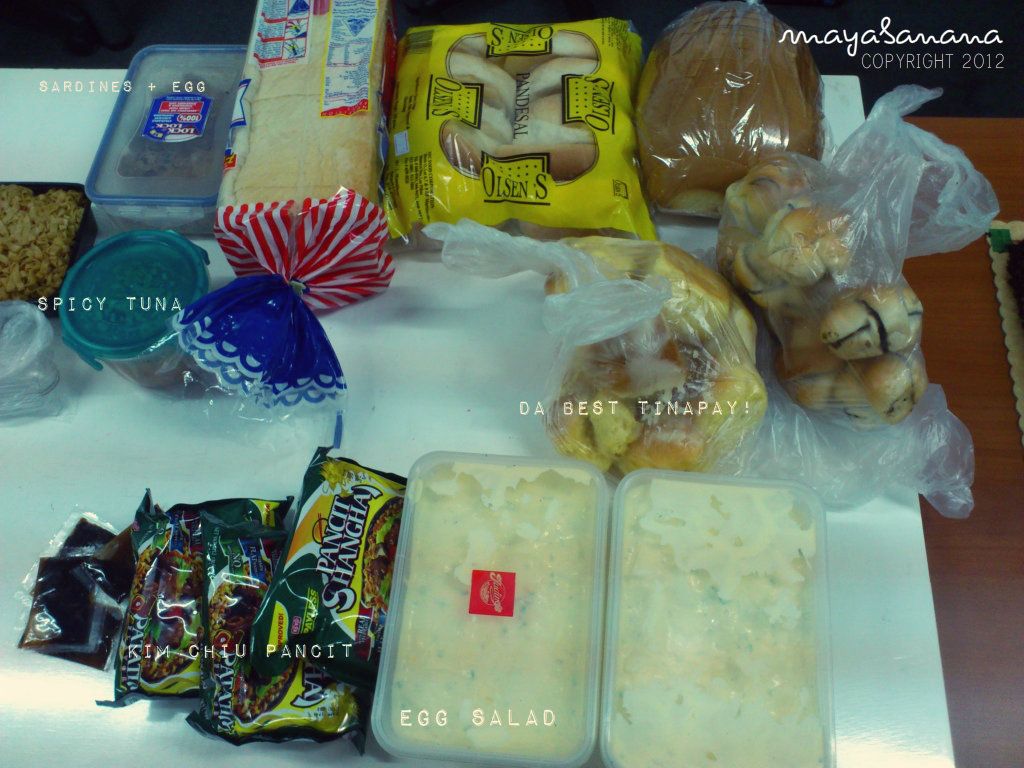 Coffee please!
TL Carla, Ms. Maricel, Ms. Maggy, Bey, Din, Jen, Tiny, Sir Paul, Jorlie, Euke, Mommy Grace, Jes, Andoy, Eli
Missing in this photo are Joe and Dru
I have no idea why Eli posed like that. Hahahahaha!