Julian's Assessment Day
11:00:00 PM
It's just an assessment. No biggie. Don't make a big deal out of it. Julian will do just fine.

Those are what I kept telling myself until Julian actually finished the assessment.
We were already at A-Plus at 10:00 AM and while waiting for our turn, Julian decided to do a "stress-testing" around the play area.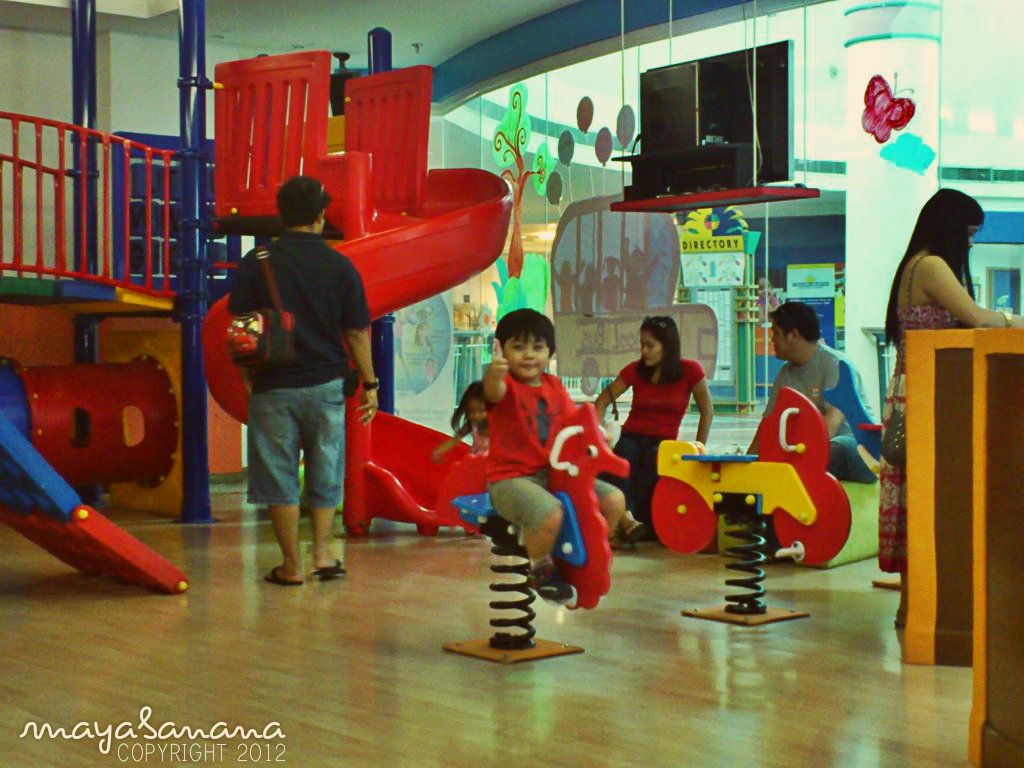 I was assured by Ate Malou that those springs are heavy duty and Julian can't possibly break those. I sure hope she's right.
It was probably the longest 15 minutes of my life and when Julian and teacher Kate came back from the testing room (they were already holding hands), I had this feeling that he didn't try to do any ninja techniques on her. Yes, he was a good boy all throughout the day.
When teacher Kate told me about the results, I was more than surprised that he did so well! Sunday night, we decided to have a little review on the alphabet (their sound, small and big letter, spelling), numbers (enumeration and spelling), and a little bit of addition. He couldn't remember most of it so his dad and I were pretty dubious that he'll get a positive feedback but he nailed it!
I felt awful I doubted his skills.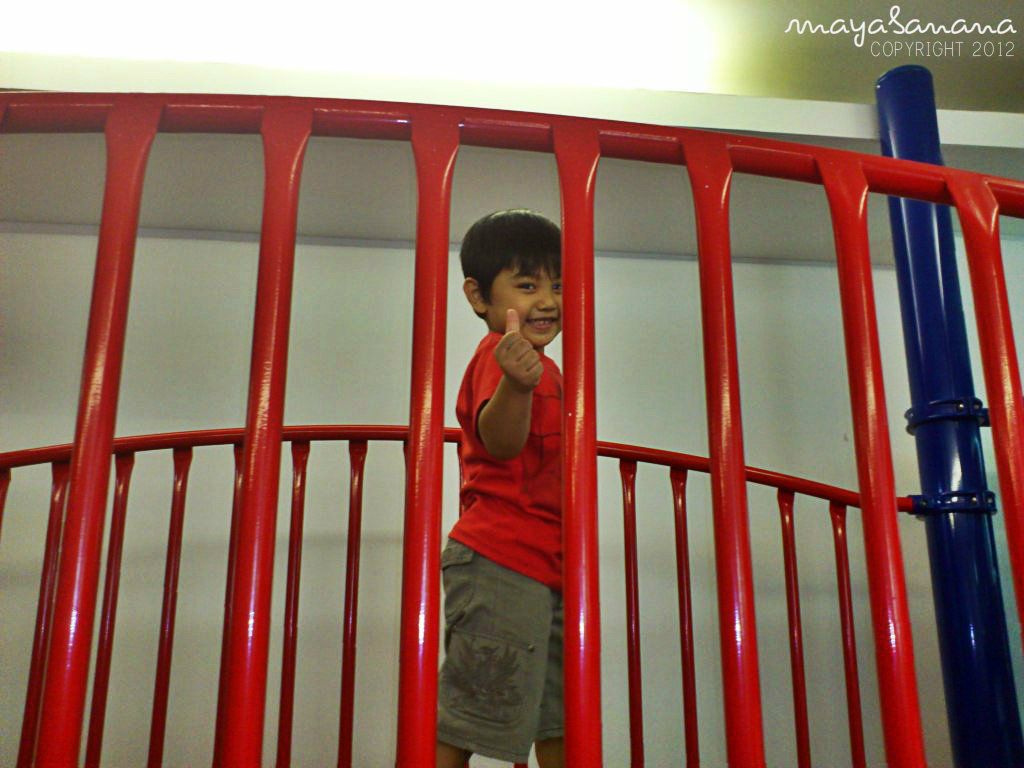 Julian would always pose like this when somebody takes his photos. His Dad said that he's doing Naruto's pose.