Happy Bukaka Day!
10:00:00 PM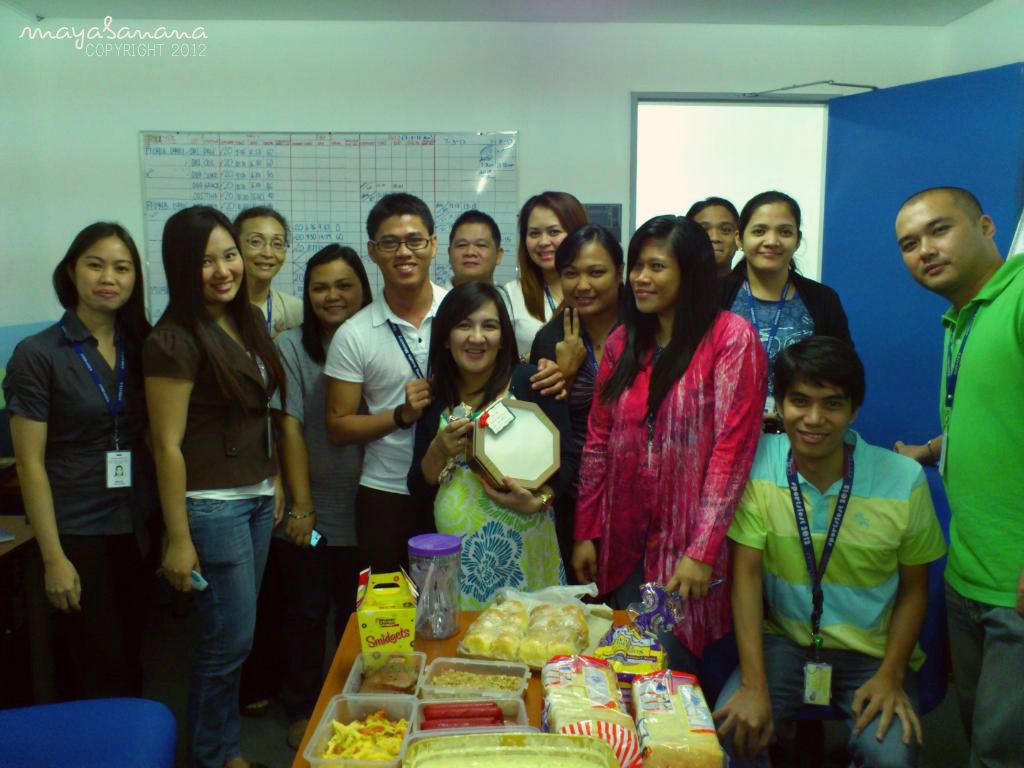 L-R: Ms. Maricel, Beyland, Ms. A, Din, Euke, Andrew, Billie, Carla, Jen, Jorlie, Jes, Grace, Eli, Joe
I am partly sorry for the title of this post, if it offends you. If not, then. Uhmm.. Nothing? Andoy's suggestion is a little vulgar but very appropriate to the event we celebrated today.
We could have given Billie a nice and sweet baby shower--lavish baby stuff and all--but it's July 5 and everyone's out of extra money so we pull of a last minute prep and do a repeat of the MSG party we did for Euke's 24th birthday!
Aside from that, we didn't have enough time to prepare! We knew that she'll be on leave this month but nobody really kept tabs on the exact date. I was searching online if there'll be holidays for this month and there was none, then I suddenly thought of Billie. When I confirmed that this week's her last at work, there's really no time to gather money and buy gifts for her. So I thought of doing the same thing my co-workers from Ortigas did for me, dedications and messages!
I made small cards from construction paper, asked everyone to write a message or dedication for our momma-to-be, grabbed a pretty box lying around the house and dumped all of the cards there, and filled it with Cloud 9 and yema (her favorites). Voila!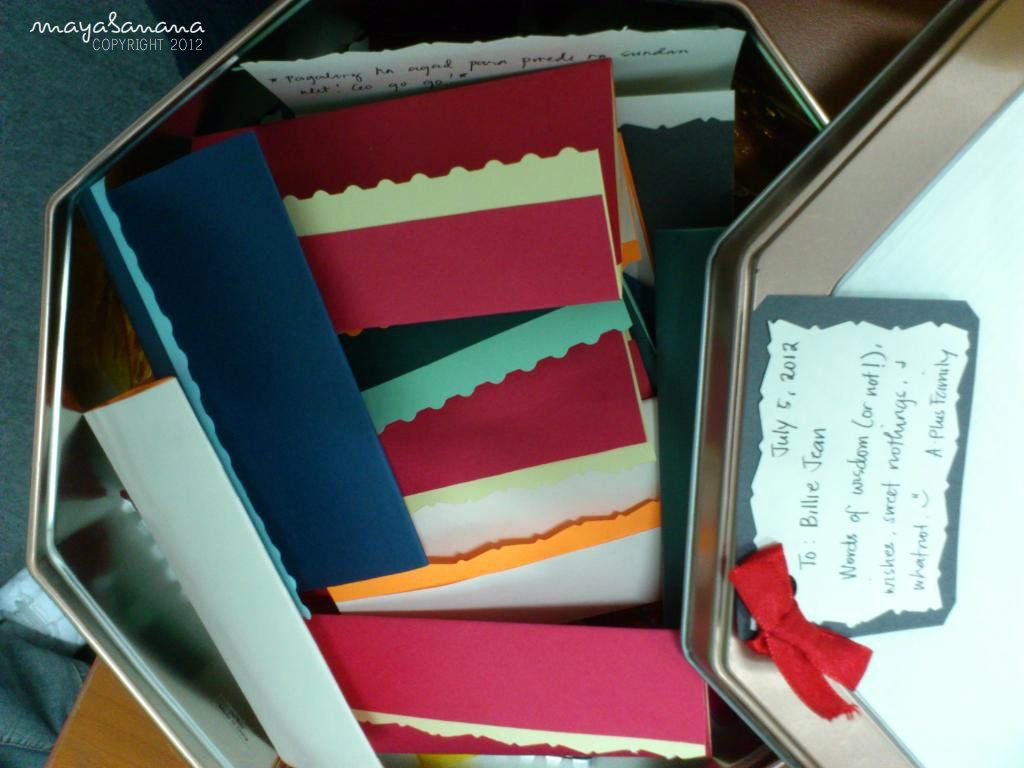 Yema and Cloud 9 somewhere there.
When I told everyone of my plan, they all suggested and agreed that we organize a simple potluck! Just when I thought nobody's willing to shell out money! But hey, it's food and for a
yummy
good cause.
Bread, hotdog, scrambled eggs (tomato and onion omelette from Mommy Grace and cheesy mushroom omelette from Sir Paul), tuna, meat loaf, potato salad, assorted bread, donuts, and mojos (not in the picture)
It has become a challenge to pull off surprises around the office now because we're running out of gimmicks and tricks, but today, we decided the very basic (and I can't believe we've never done it before!) of surprises. We gathered inside the conference room, shut the door, closed the lights and waited for BJ to enter. Just watch the
video
for how that turned out.
I'm happy the surprise was a success and we got to wish Billie a safe delivery. Plus another successful potluck for the APLUS family.
One of my favorite shots. TL's face says it all.
TL: Jen, you've eaten too much!
Jen: Omnomnomnomnom!
Jorlie is not ready!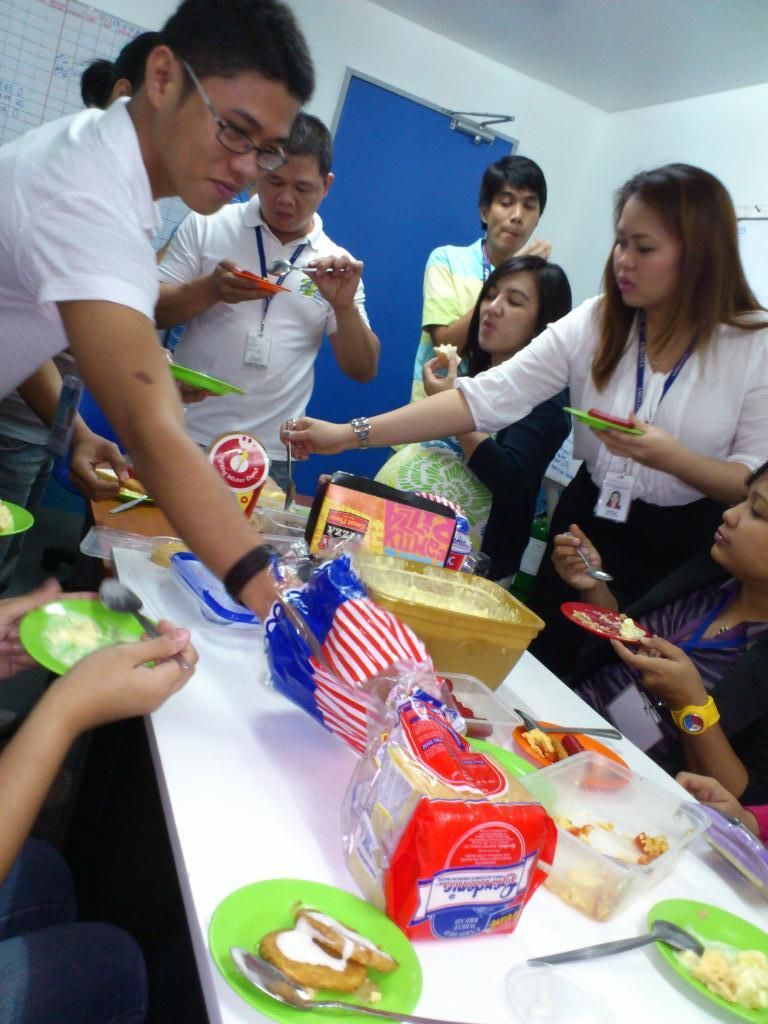 From my side of the world
Pa-bebe girls!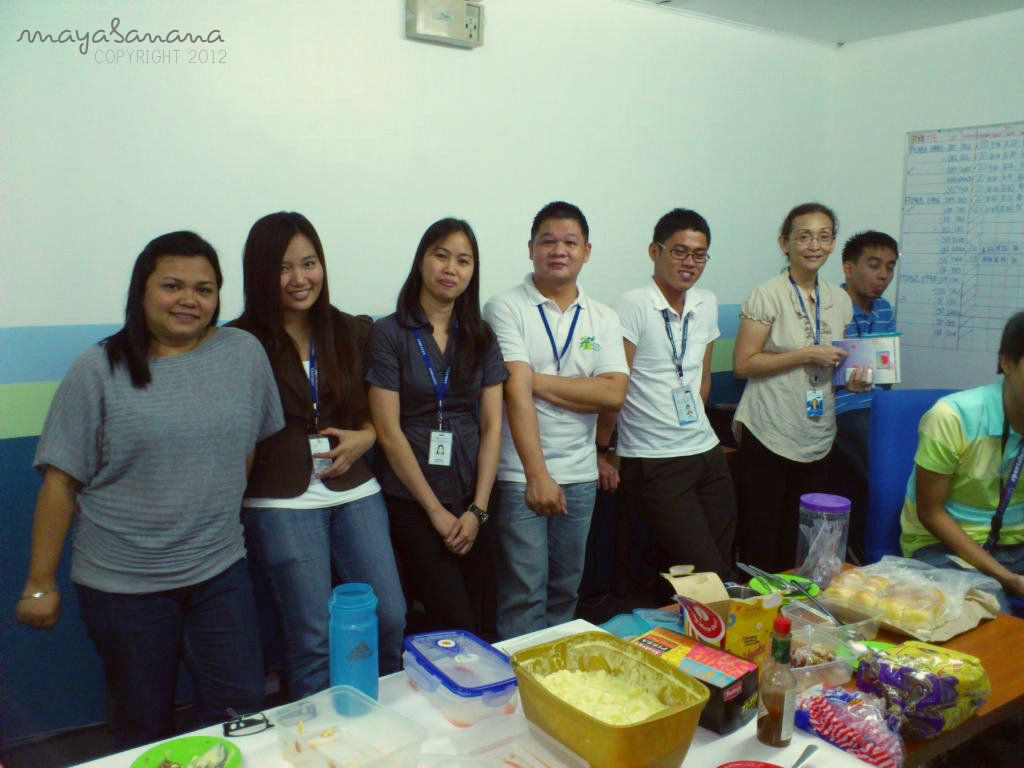 Guess why everybody's standing up but still in the room.
No coffee. No water. No juice. No tea. Only Tabasco sauce!
Yep, no drinks!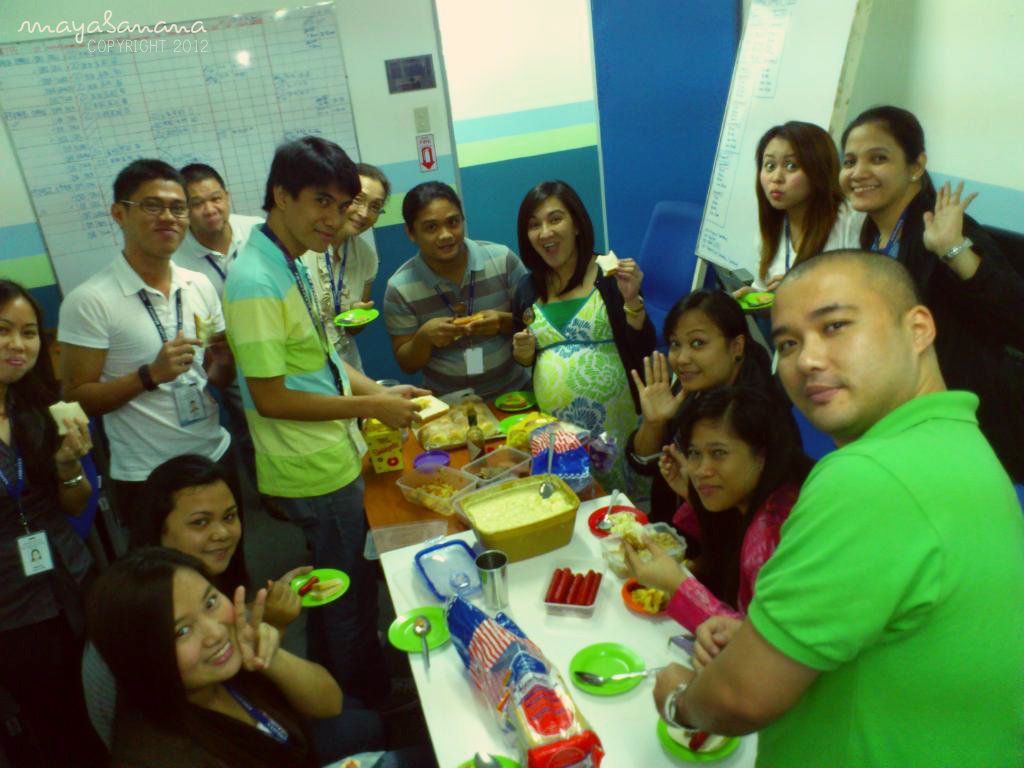 Busy!
To Billie, again, I wish you and the baby a safe delivery. See you soon!
P.S. July birthday celebrants unite!!!