Jeepney Thrills
7:00:00 PM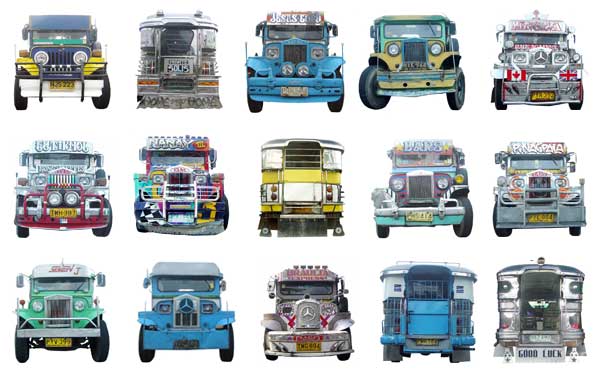 I decided to do this "Jeepney Thrills" series because:
1. I commute everyday.
2. It is the only means of transportation to get to work (or to travel in Alabang).
3. I'm cheap (there are cabs in Alabang but they're like rare gems - hard to find and expensive).
I spend around 1.5 hours riding them, to and from work, in a day. I work six days a week so 1.5 hours x 6 days = 9 hours. If I go out on a Sunday, add another 1.5. So I spend 10.5 (more or less) hours riding the Jeepney.
Let's skip the history on how the Jeepney we have now came about. Just google and read for yourself, but you don't need to research to learn about its culture. They're everywhere.
So I'm not putting up this series because I love to ride it and it's my preferred mode of transportation. In fact, I hate it. I don't really have a choice, do I? Much like playing judo or my mom's influence on me, the Jeepney is another "forced habit".
10.5 hours a week inside the Jeepney, there's really a long list of things I absolutely hate about it. But going about that hate list isn't really that interesting.

This series is not for the things I hate about it but more on the stuff I encounter on it on a daily basis, thoughts that wander around my head during the trip, or just about anything while I'm inside the "king of the road".

I'll keep you posted with my Jeepney thrills.