The lamest bridal shower
10:00:00 PM
but the most apt we can think of.

I'm sure the girls and I would have enjoyed a 'Magic Mike' thing if we had more dough to spend.

Resident maldita. "Wag blur ha?"
According to my sister, part of my obligations as the Maid of Honor is to do things like these. Well, of course I have thought about it but it was more of a good reason to go to a strip club or hire a stripper than to give my sister a bridal shower. That did not happen.
I have no idea how these things are done so I just gathered the girls and asked for suggestions. We were running out of time since we're:
not sure of everyone's availability,
the girls are scattered everywhere, so finding a common ground was also tough,
the bride arrived on the 8th and the wedding's on the 13th,
I wasn't sure if she can make time without her knowing about it, and last but not the least,
no budget.
Good thing the coordinator and I are close. Oh yeah, the groom was the coordinator.
December 8, we still haven't agreed on anything. I was losing hope that we can pull this off. Good thing Ruz suggested a clever idea: "
Ate, bakit di na lang sa
Jollibee Vito Cruz?
Di ba dun sya nag
debut?" What a brilliant thought! Nice! Perfect place. It's cheap, common to everyone, memorable to the couple, and who doesn't like Jollibee?
I've read a couple of articles about bridal showers and there were a lot of things we didn't do like giving gifts, message/advice to the bride, the mom should be there, no groom present, etcetera. But what the hell? I think it went pretty well.
We ended up eating fried chicken, sharing rice across the table, sharing endless stories, snapping a couple of pictures here and there, laughing at random jokes, imitating annoying people (or was it just one person?) on facebook, and a little bit of coffee to cap off the night.
Well Chong, if any of us would marry again (I hope not you again or me!), I'll make sure we'd go for the 'Magic Mike' show. This I promise.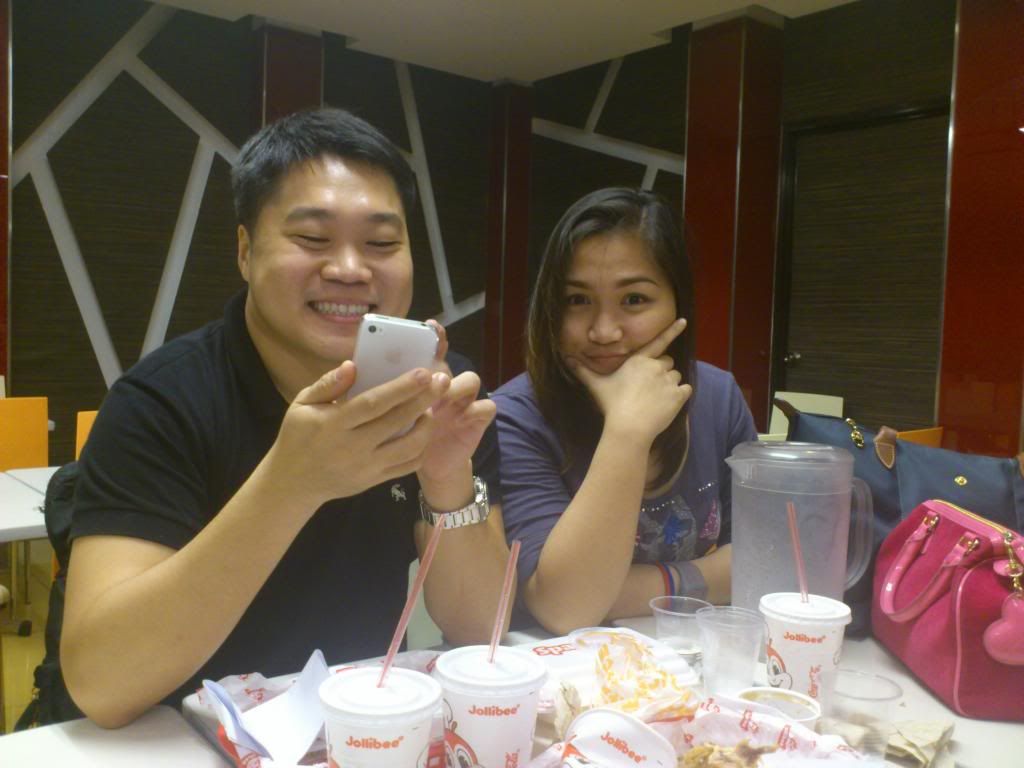 Kimy and Jewel (official tanggera)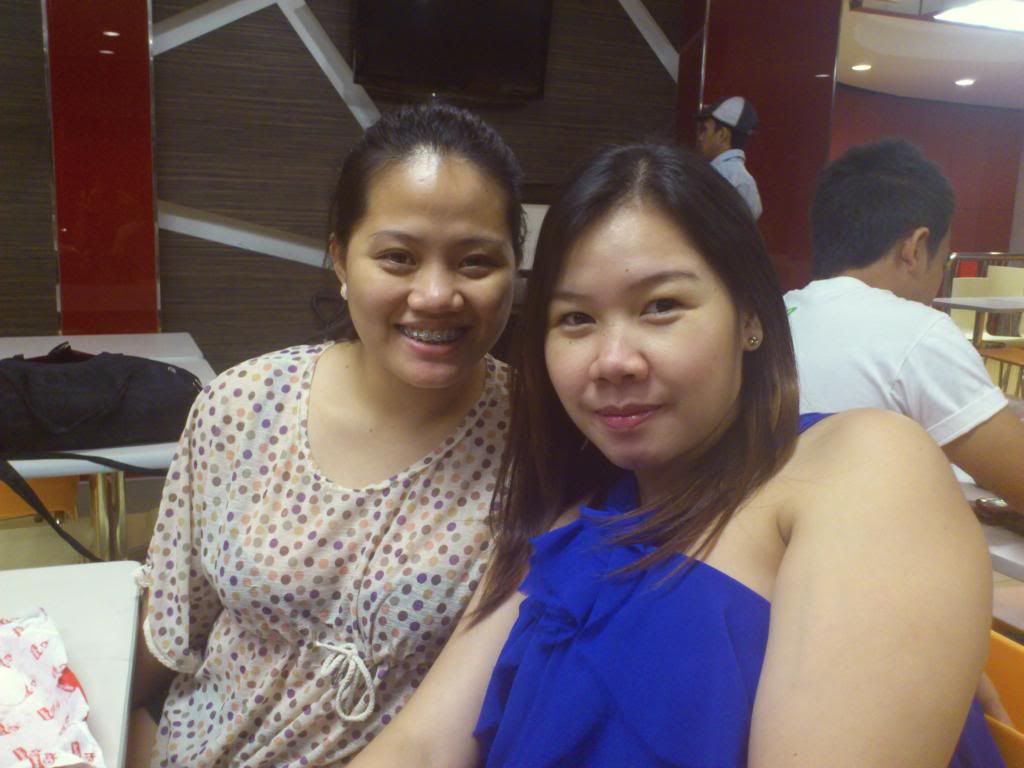 The bride with the buntis
The buntis with the Maid of Honor, me!
At Starbucks (Torre Lorenzo)
Balobo, Chong, Me, Diane, Jewel, Micha, Chrisha, Ruz
Balobs, the bride, the groom, Diane, Jewel, Micha, Ruz, Ate Reeka
Ruz, Diane, Ate Reeka, Jewel, Chrisha, Micha, Arkim, Len, Balobo