Pizza parties will never be the same without you
10:00:00 PM
We've been so busy for the past few months at work and to celebrate everyone's hard work for a big project, we had a pizza party this afternoon.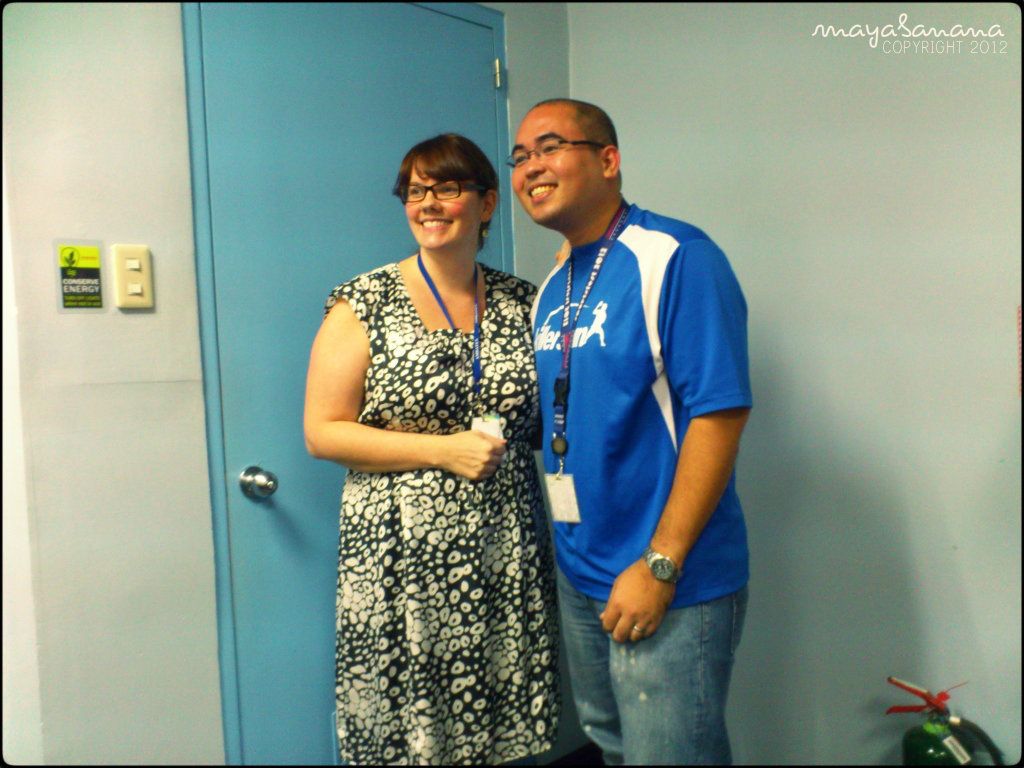 Ms. Jenny with Jason Statham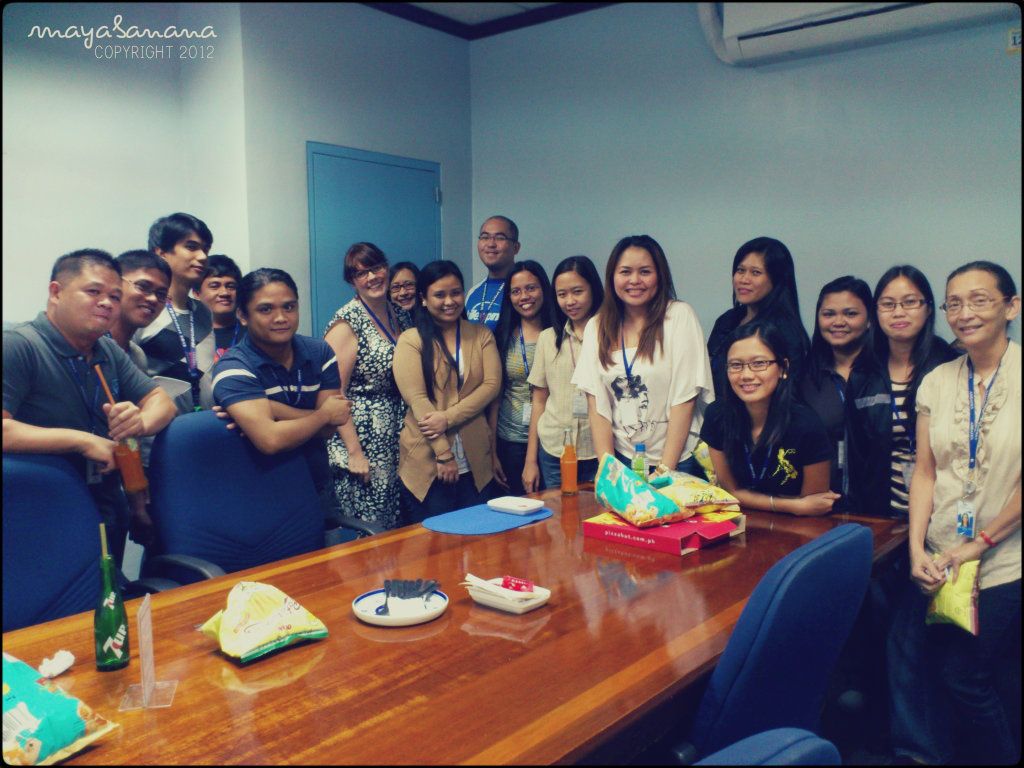 A few people missing: Sir Ryan, Joe, Billie Jean, and who else?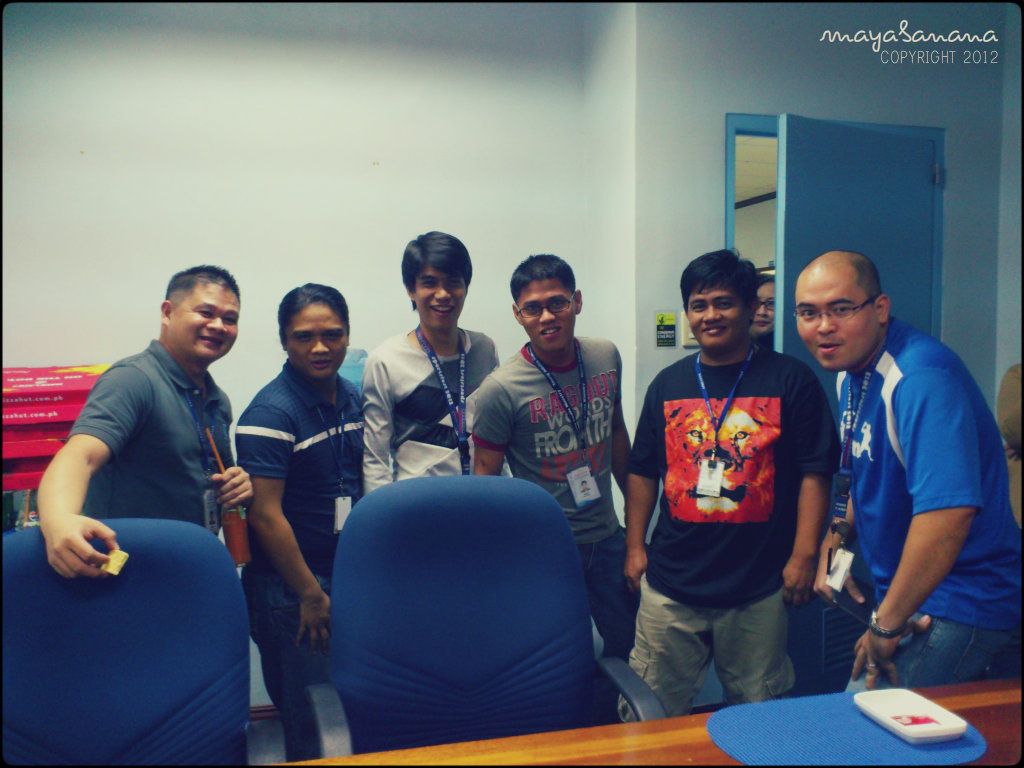 Give me "Zoolander"!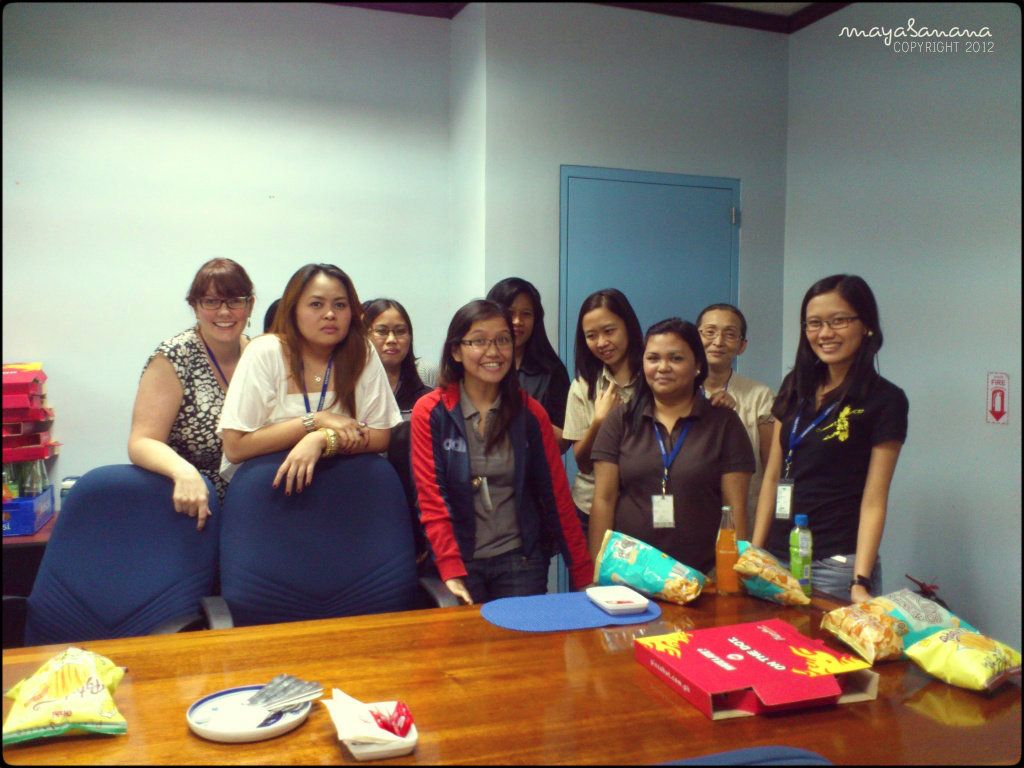 I have no idea where to put myself, or my arms, or how to smile.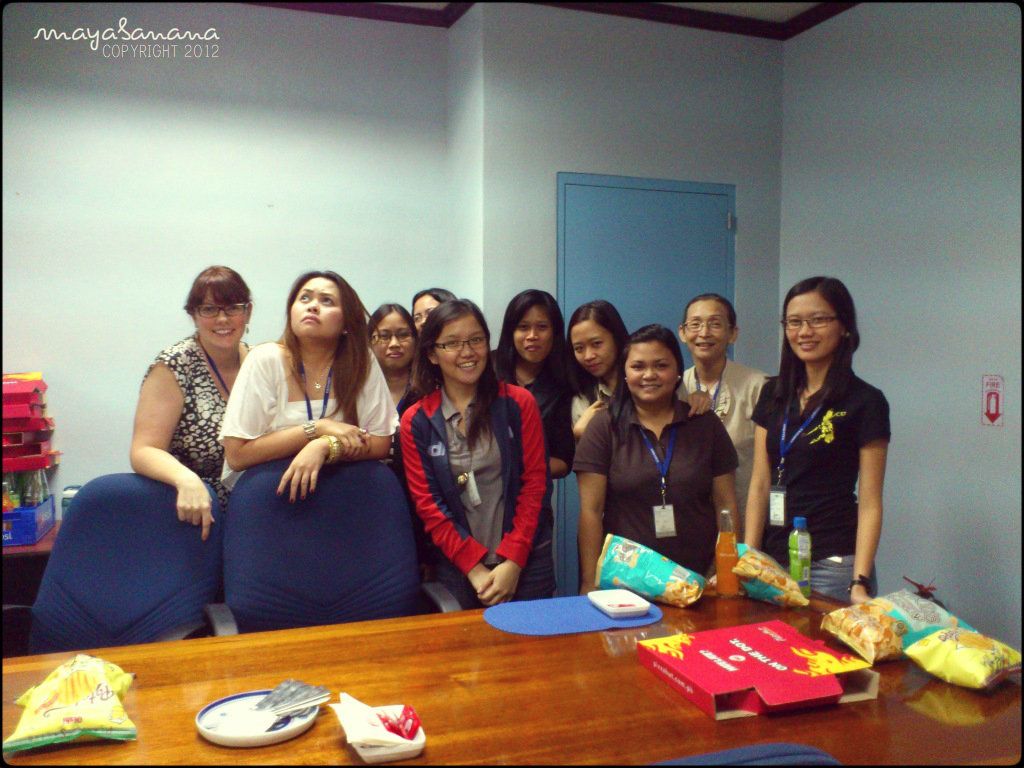 Pa-bebe. Hahahaha!
Weeee!!!
It was a fun afternoon until Ms. Jenny announced the bad news; she and sir Rj are going back to the states.
Ms. Jenny, I'm sure everyone will agree that pizza parties will always remind us of you and that they will never be the same without you. Thank you for everything. One of the coolest boss we've all had. Have a safe trip and good luck! We hope to see you soon.