Rainy days are not so bad after all
7:00:00 AM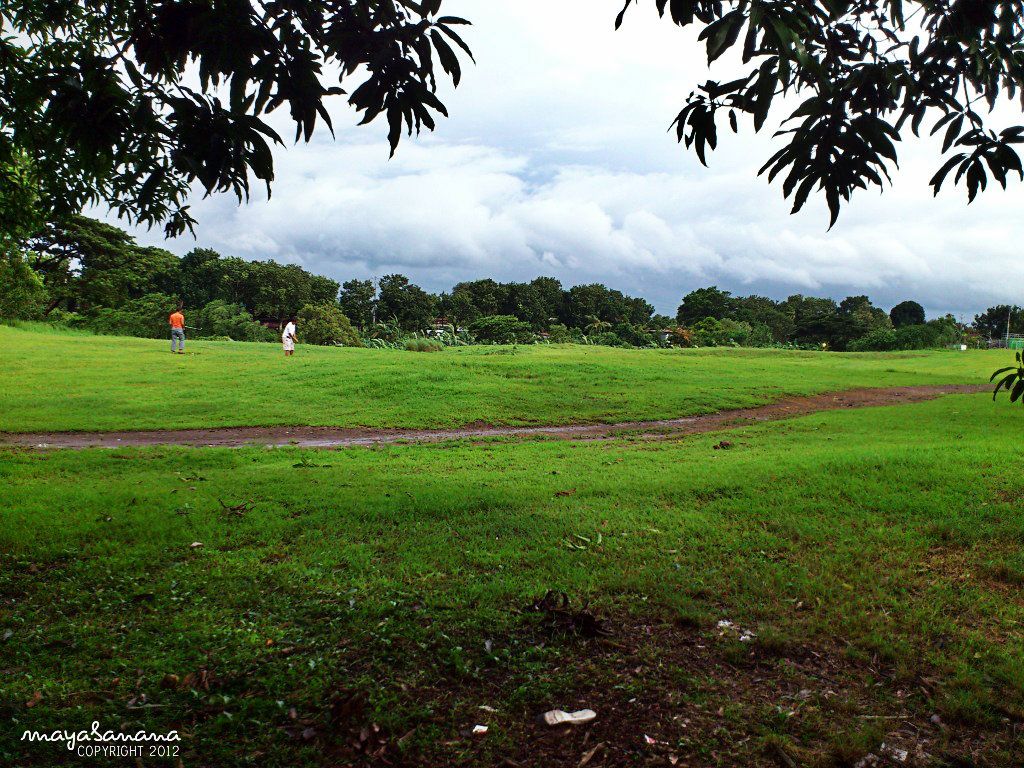 Ran for an hour the moment the skies cleared up a little bit. Good thing I borrowed my sister's sauna suit or it would have been impossible to sweat even a drop because of the more than chilly weather. Sauna suits don't scream sexy or pretty, by the way.
For two (or three?) days straight the sky's water dam felt like it broke or something. It has been raining like hell (stating the obvious is really annoying, right?). I stayed indoors the whole Sunday so I was thankful I got to get out yesterday. Went to ATC and met friends; Gen and her family and Allan. Gen invited me to have dinner with her family and since Allan was there, too I tagged him along.
Kapalmuks lang
but of course Tita Susan and Tito Gu were very gracious hosts.
We were supposed to dine at
Seafood Island
but because of the weather, the place ran out of ingredients. Not sure about the low-down of why we had to leave and transfer to another restaurant but I think that's the reason. We went to
Abe's
instead. It was my first time there as I would never choose a Pinoy restaurant when dining out simply because I feel like I've been eating Pinoy food all my life. I was so wrong. Good thing I ran for an hour that afternoon because I was beyond stuffed after dinner. The food was sooooo good. Or maybe I haven't eaten a real meal in a while?
Crispy pata,
chicharong bulaklak
,
gising-gising
,
bicol express
, and a ginormous fried fish would definitely fill anyone's tummy. I love Chicboy's
gising-gising
but Abe's version definitely destroyed it. It was creamy and spicy, plus the veggies were still a little crunchy. The Crispy pata was well, crispy! But the meat was so tender at the same time. The best dinner on a rainy night.
Oh and by the way, I saw my super crush back in college, Jeber! Hahahaha! I went to the moon and back when he said hi to me.
*I told you Gen, he knows me!*
The best Gising-gising ever!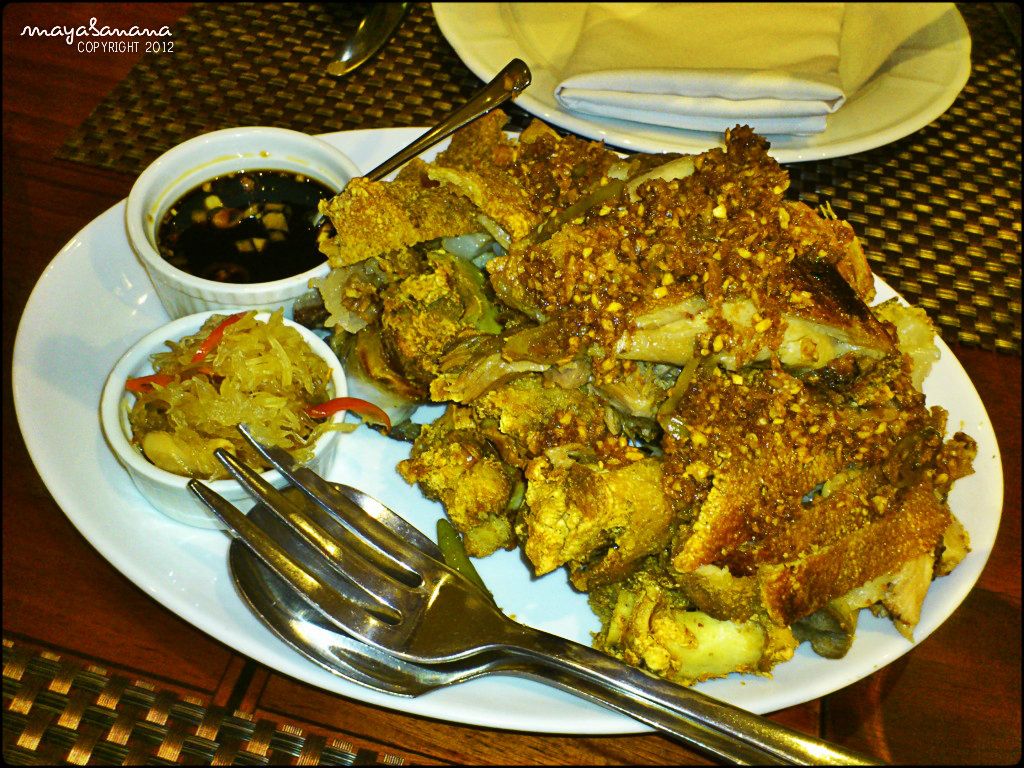 Crispiest Pata
I have no idea what kind of fish this is.
Heart attack in a plate, chicharong bulaklak
A good friend of mine, the ladies' man, Sir Allan, Atty. Pamis soon! Thanks for putting up with my sob stories. Hopefully, by the time we meet again, we won't be talking about my miserable love life. Hahahaha!
"Tandaan mo Maya. Walang ganda-ganda. Walang sexy-sexy. Walang tali-talino sa ubod ng landi." -- Edgar Allan Pamis
P.S. Thank you Tita Susan and Tito Gu for dinner. Oh and bon voyage to Gen's cousin who's leaving for the States today. Til next time! Hahahaha! Still waiting for our group pics more Tita Susan's phone. :)