Christmas of 2011
11:00:00 PM
A lot of firsts this year:
1. No Chong.
2. No spaghetti for noche buena.
3. No exchange gift (because of Jewel!).
4. Hassle free (I still can't believe it 'til now).

Here's how the 24th and 25th happened for us. Merry Christmas!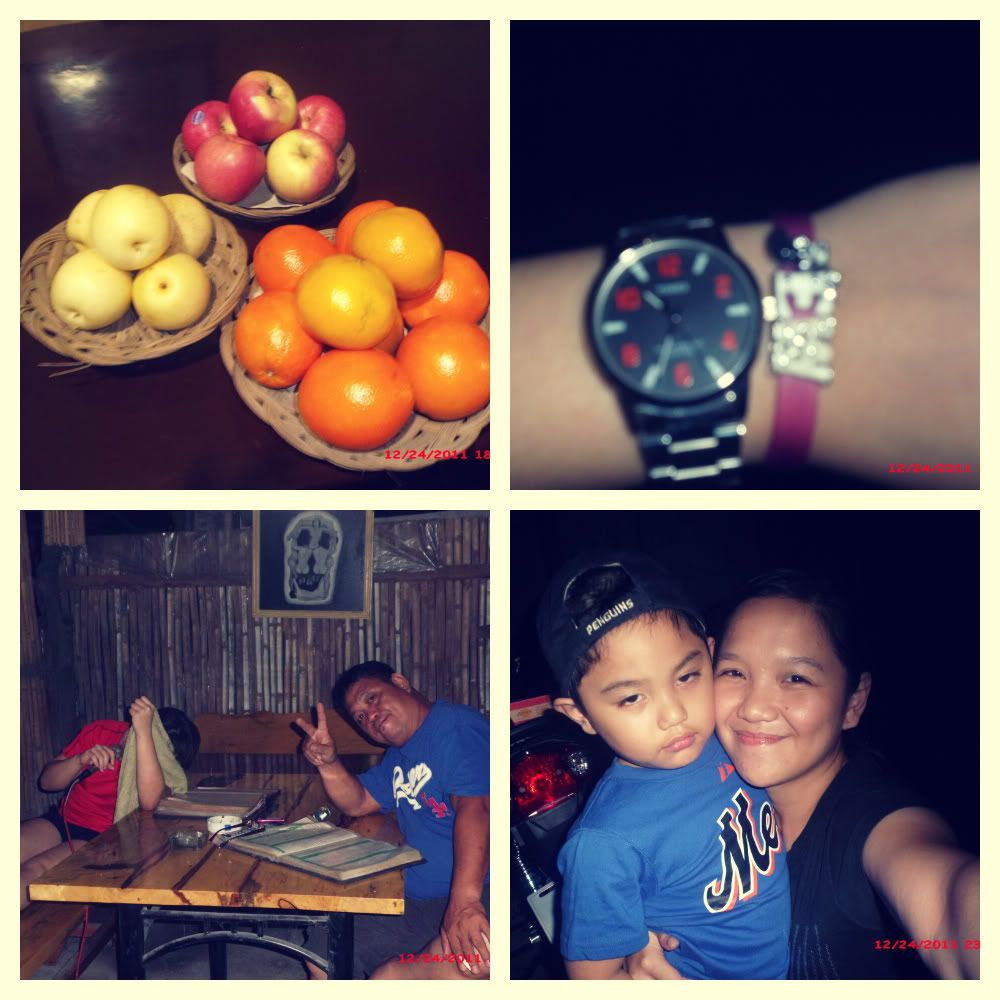 1. We didn't want to eat them pretty round things. 2. Jewel's very nice bracelet. 3. No party at the Ku-bo. 4. Sleepy Julian who couldn't keep his eyes open!
After cooking, we went to Mamita's place.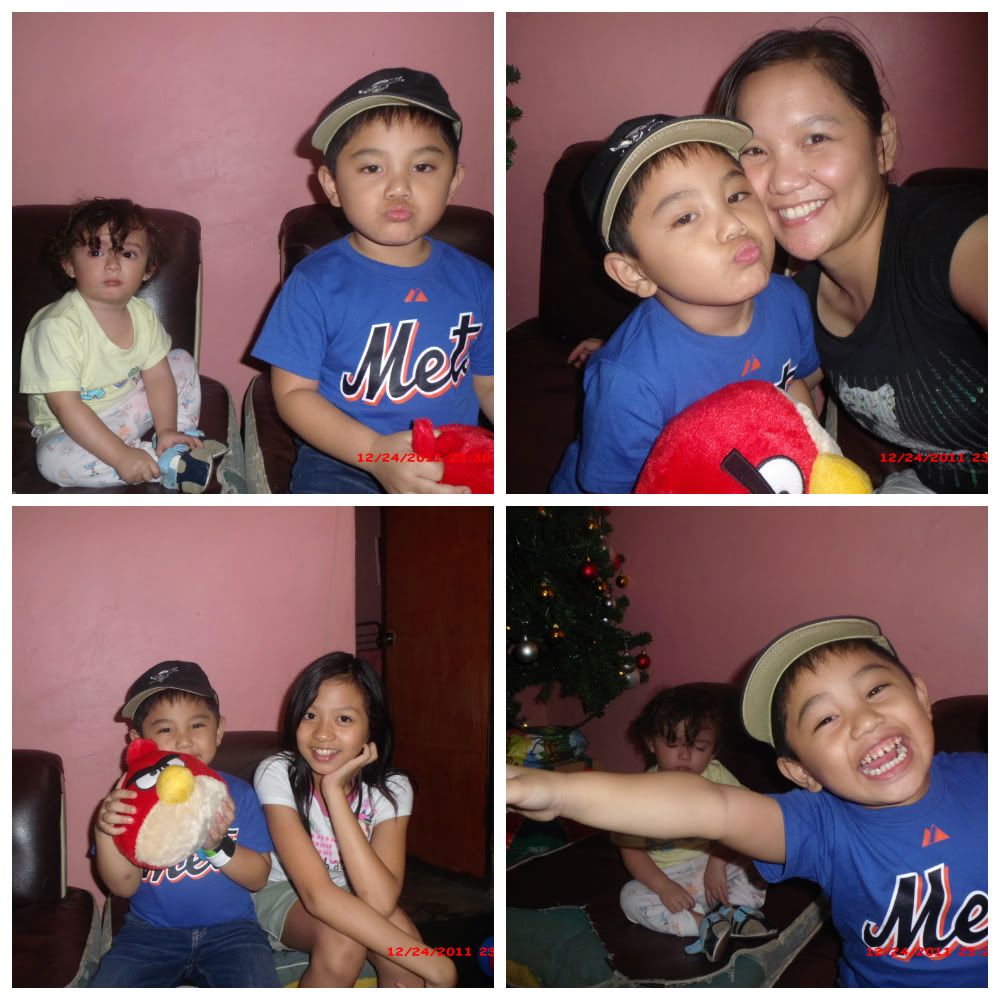 1. Deion is just soooo cute! 2. We were supposed to take a picture of that angry bird stuffed toy. 3. Julian and Ate Colline, who's super thin by the way, and the angry bird stuffed toy. 4. Wacky!
Ah, Christmas really is for kids. I'm not sure how long it took Julian to open ALL of his gifts.
The little boy probably got all everything in his wish list (except for Buzz and Hulk).
Who got tired that night? Yep, the one who had to open lots of gifts, marvel at each one, pose for his Mom, marvel at each one again, and non-stop posing.
Cutie pie is tired. Sorry for the blurry pic. I'm still working on the settings of the camera.