Movie Marathon
11:28:00 AM
First quarter of this year was kind of lame for movies. Nothing really exciting and superb so I'm hoping that really good ones start pouring this summer. Here are some of the movies we're looking forward to. First on my list would be Transformers, X-Men, The Green Lantern, and Captain America. I had goosebumps while watching their trailers so I'm hoping the actual movies are better.

Apart from some personal favorites showing in a few months from now, I'm also excited because part two's of some I enjoyed watching a couple of years ago are here like GI Joe, Kung Fu Panda, Cars, Hitman, Jumper, Silent Hill, Sin City, Swat, Taken, Wolverine, Happy Feet, Sherlock Holmes, and Ghost Rider.
Oh and sequels! Or prequels?
District 10 (unofficial title)
District 9 was a low budget production but hit big in 2009 because of its awesome storyline and a good mix of special effects and acting of the cast. We were all left hanging by this movie and it's such a relief that District 10 is coming! I'm not sure though if they've started filming yet but rumors are strong that there's definitely a sequel.
Bourne 4
The Bourne series has not disappointed us yet and we can't get enough of Jason Bourne. I'm not so sure though if Bourne 4 will be as good as the first three as Matt Damon (Jason Bourne) will not be in this movie says here:
"It's a completely original screenplay. This is not a reboot or a recast or a prequel. No one's replacing Matt Damon. There will be a whole new hero, a whole new chapter…this is a stand-alone project. The easiest way to think of it is an expansion or a reveal…Jason Bourne will not be in this film, but he's very much alive. What happened in the first three films is the trigger for what happens. I'm building a legend and an environment and a wider conspiracy…the world we're making enhances and advances and invites Jason Bourne's return." Tony Gilroy
Rise of the Apes
When I saw the title "Rise of the Apes", I knew even without reading the whole entry that this is related to Planet of the Apes and I was right! This is a prequel and like what others are saying, I also hope that the story will shine instead of the special effects. Not familiar with the Apes? Imagine a planet with Grodd instead of humans.

Bioshock
There's also Bioshock and I'm kind of excited with this one because stories from computer games are usually great and this game rates fairly high with gamers so I'm expecting nothing less.
Fright Night
Ohh.. Fangs..
I have nothing against the Twilight series, True Blood, and Vampire diaries but Fright Night is promising already because here vampires are not sweethearts but the blood-thirsty, ultra white, sharp-fanged, human by day form creatures that they are.
Real Steel
Real Steel stars Hugh Jackman in this sci-fi movie about robots fighting inside a boxing ring. Why is this movie probably worth watching? Produced by Steven Spielberg's Dreamworks and there's an eight feet robot in the set for the real feel but CGIs would still be used and you can never go wrong with Hugh Jackman.
"There are some things only visual effects can pull off. But when you give an actor a real thing, in this case a real 8-foot-tall machine, to interact with and do dialogue opposite, you get a more grounded reality to the performance." Director Shawn levy
Of course there's also a list of ones I'm hoping they'd stop producing like Jumper, The Last Airbender, Final Destination, Saw, and Scream.
There are also stories we're very familiar with when the words HD and 3D weren't coined yet. I saw Hercules, Conan the Barbarian, Cowboy Beebop, and McGyver!
I'm not exactly thrilled with this one
Keanu Reeves for Cowboy Beebop??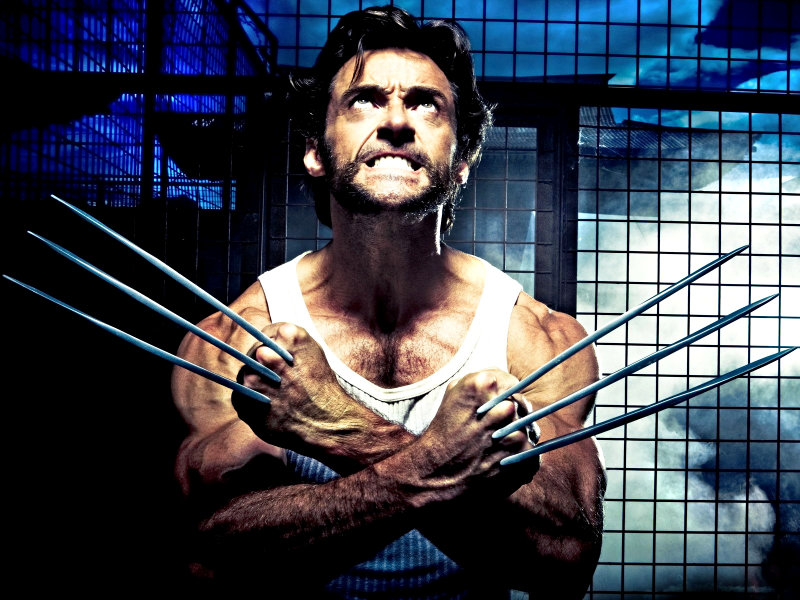 "Aronofsky's going to make it fantastic. There's going to be some meat on the bones. There will be something to think about as you leave the theater, for sure." - Hugh Jackman
Now I'll just have to wait until they're available at Grace's DVD stall. :D